2 Key Facts You Need to Know about Egress Windows Rochester, MN
Egress windows are an important aspect that you should consider when building a new house or renovating your home. The International Residential Code (IRC) requires all habitable spaces such living rooms and basements, to have egress windows. Also, every indoor space or room that is intended to be utilized as a bedroom, including rooms within a basement, should have an egress window.
Egress windows should meet some specifications in order to serve their functions well. When installing these windows, it is important to work with a professional contractor to ensure that the specifications are met. Here are the key facts that you need to know about egress windows.
The Meaning and Uses of Egress Windows
The term egress window is coined from the word 'egress', which means 'to exit'. As the name suggests, the window is used to exit the room or building in which it has been installed during an emergency. Egress windows are installed in basements, bedrooms, and the first floors of split-level buildings, among other areas.
In addition to playing a key role as emergency exits, egress windows can also be used to allow the entry of natural light into the rooms in which they have been installed and promote ventilation. Therefore, well installed egress windows ensure that spaces such as basements are well-lit and well-ventilated.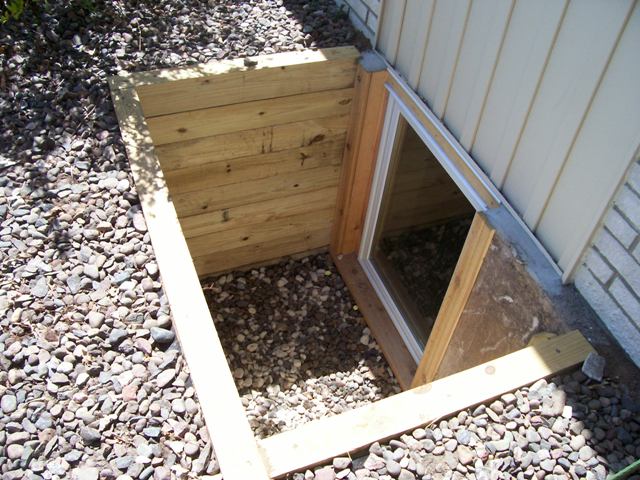 Egress Window Specifications
The IRC stipulates that every space that is used as a bedroom should have at least one egress window. Additionally, each egress window that is installed should meet the following requirements:
The window should be designed in such a way that when it is open, an individual can crawl and use the window to quickly exit.
The window's opening should be clear and have a minimum area of 5.7 square feet.
Height: Not less than 24 inches
Width: Not less than 20 inches
The window's lower part should be at a height of no more than 44 inches to allow easy access.
It should be possible to open and close the window from inside.
The window should not have grilles or bars which block the opening.
It should be possible to open the window without using any other separate equipment such as a key.
Special Considerations for Basement Windows
It is not necessary for all basement windows to be designed as egress windows. If you have an unfinished basement, you may only need to install ordinary windows for ventilation. But an egress window is required in the basement if this room is used as a living space or as a bedroom.
You can also combine ordinary windows and egress windows in your basement to improve lighting and ventilation.
Contact the Professionals at SeAll-Star Basements Today! 507-259-7776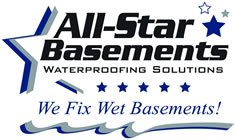 All-Star Basements is Locally Owned and Operated and based out of Rochester, Minnesota. We cover Southern Minnesota including the Twin Cities area, Western Wisconsin and parts of Northeast Iowa. Our team is committed to solving our customers' basement waterproofing, foundation repair, or crawl space needs and offering multiple solutions to choose from.
As a proud member of the Basement Health Association and the National Waterproof Members of America, we have the best products available to solve your leaky basement, seepage, or flooding issues. Our lineup also includes multiple crawl space solutions.
If you have foundation problems that need any kind of repair, we can help! We feature the nationally renowned Grip-Tite Foundation Systems, which has a long history over 90 years of fixing homeowners' foundation repair issues- from walls that are buckled, tipping or cracked and bowing.
At All-Star Basements, we are committed to providing multiple solutions to choose from to help fix any basement problem you may have. We are very proud of our Better Business Bureau A+ rating and take great pride in caring for all of our customers' needs- big or small, we do it all!