Your home is more than just a place where you reside; it's a sanctuary, an investment, and a testament to your hard work. It's where you create lasting memories, find solace, and build a future for yourself and your loved ones. However, like any investment, your home requires care and attention to ensure its long-term prosperity.
Imagine this scenario: You've noticed subtle but unsettling signs—cracks snaking across your basement walls or an unnerving bowing in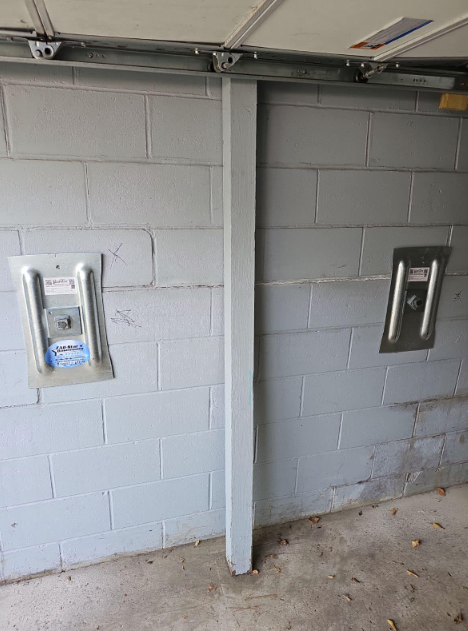 some corners. These are not just cosmetic imperfections; they are early warnings that something fundamental may be amiss with your home's foundation. While it's tempting to overlook these issues or hope they'll disappear on their own, doing so could jeopardize your most valuable asset—your home.
In this article, we will explore the critical importance of foundation repair. We'll delve into how seemingly minor foundation problems can escalate into major, costly issues if left unaddressed. We'll also discuss the broader implications of foundation repairs, such as the impact on your home's value, your family's safety, and the overall aesthetics of your living space. But fear not, because we'll introduce you to effective solutions, such as the Grip-Tite® Wall Anchor System and Carbon Fiber Straps, that can help protect your home's future.
So, if you've been wondering about those bowing walls or persistent cracks in your concrete foundation too, read on. Your home's future may depend on it.
The Grip-Tite® Wall Anchor System: Your Foundation's Best Friend
When your basement walls start bowing, cracking, or leaning, it's a clear indication of structural integrity problems. These issues can arise due to hydrostatic pressure from excess water against the walls or swelling soil around your property. The Grip-Tite® Wall Anchor System is designed to secure and stabilize deteriorating basement walls, regardless of their construction material (concrete block, clay block, poured, concrete slab, timber, or stone).
This system consists of an interior wall plate, an exterior soil anchor, and a connecting steel rod that counteracts the pressure exerted on the foundation wall. It's a cost-effective alternative to the costly process of removing and using foundation cracks and rebuilding compromised walls.
Efficient Installation, Minimal Disruption
One of the key advantages of the Grip-Tite® Wall Anchor System is its quick installation. Our technicians typically complete the installation in less than a day, leaving your home and lawn untouched. We strategically place anchors along the wall, and rod extenders can be added to avoid obstacles such as decks, flowerbeds, and other landscaping features. The best part is that this system doesn't require structural changes to your home.
Protect Your Home Investment
Your home is more than just a place to live; it's a significant investment that holds both financial and emotional value. When your home's foundation begins to show signs of distress, such as bowing walls or cracks, addressing these issues promptly is crucial to safeguarding your investment.
Preventing Escalating Costs
Foundation problems rarely resolve themselves; in fact, they tend to worsen over time if left unattended. What might start as a small crack or minor wall bowing can escalate into more serious extensive repairs and expensive structural damage. By addressing foundation issues early, you can prevent them from becoming major repairs that could drain your finances and significantly reduce your home's value.
Preserving Property Value
The condition of your home's foundation plays a pivotal role in determining its overall value. A compromised foundation can significantly decrease your property's market worth. Prospective buyers are likely to be wary of a home with unresolved foundation issues, leading to difficulties in selling the property and potentially reducing its resale value.
On the other hand, a well-maintained and structurally sound foundation enhances your home's value, making it a more attractive investment for potential buyers. It also gives you peace of mind knowing that your property maintains its worth.
Ensuring Safety and Comfort
Beyond the financial aspect, protecting the sinking foundation of your home investment is about ensuring the safety and comfort of you and your loved ones. Foundation problems can lead to structural instability, making your home less safe to inhabit. Additionally, they can cause uneven floors, sticking doors, and other inconveniences that impact your daily life.
By investing in professional foundation repair services and foundation materials like the Grip-Tite® Wall Anchor System or Carbon Fiber Straps, you not only protect your financial investment but also ensure the safety, stability, and comfort of your home.
Maintaining Curb Appeal
A home with a damaged foundation often exhibits visible signs of distress on its exterior, including cracked walls, uneven surfaces, and sinking concrete slabs below. These issues can seriously detract from your home's curb appeal, making it less aesthetically pleasing.
Addressing foundation problems with solutions like the Grip-Tite® Wall Anchor System or Carbon Fiber Straps not only restores structural integrity but also helps maintain the visual appeal of your home. These solutions are minimally disruptive and can be painted over, leaving your home looking as good as new.
In conclusion, protecting your home investment goes far beyond the financial aspect. It's about ensuring the long-term safety, comfort, and value of your property. By promptly addressing foundation issues with effective solutions, you can prevent escalating costs, preserve property value, ensure safety, and maintain your home's curb appeal. Don't wait until minor problems become major headaches; invest in the well-being and longevity of your home today.
Advantages of the Grip-Tite® Wall Anchor System
Gradual Straightening: In most cases, the system can gradually straighten walls over time without excavation.
Minimal Disturbance: Limited disruption to your lawn and landscape.
Low-Profile Design: The wall plate is low-profile and can be easily painted or finished over.
Stress-Free Solution: Counteracts pressure on the wall without causing damage to the structure, eliminating the need for reliance on floor joists or wood framing.
Stabilization: Effectively stabilizes bowed, leaning, and sheared walls.
Certified Installation: Our patented product can only be installed by Manufacturer-Certified Installers.
Benefits of the Grip-Tite® Wall Anchor System
Minimal Excavation: Requires minimal excavation or disturbance to your property, lawn, or landscaping.
Quick Installation: Can typically be installed in a day or less, year-round.
Versatile Installation: Easily installed in areas with decks, landscaping, or flowerbeds.
Cost-Effective: Offers a more affordable solution compared to rebuilding foundation walls.
Permanent Repair with Carbon Fiber Straps
When it comes to addressing foundation issues, the key is not just fixing the problem temporarily, but ensuring a lasting solution that can withstand the test of time. Carbon Fiber Straps offer precisely that—a permanent and robust repair option for bowed foundation walls.
Cost-Effective and Mess-Free Installation
One of the standout features of Carbon Fiber Straps is their cost-effectiveness and ease of installation. Unlike extensive excavation or wall replacement, which can be both time-consuming and expensive, Carbon Fiber Straps provide a cost-effective alternative. The installation process is remarkably clean, leaving your property and living space undisturbed. This means no heavy machinery tearing up your yard or dust clouding your home.
Seamless Integration with Bowed Walls
Carbon Fiber Straps are engineered to seamlessly integrate with bowed foundation walls. They conform to the shape of the wall, providing a snug fit that ensures stability and reinforcement. Once installed, they become virtually invisible, making for a clean and aesthetically pleasing repair solution. You can paint over them for a smooth, finished look that blends seamlessly with your basement's interior.
Exceptional Durability and Strength
What sets Carbon Fiber Straps apart is their exceptional strength. They are constructed from a combination of carbon fiber and Kevlar, materials renowned for their incredible resilience. These straps are then encapsulated in epoxy, creating a composite that offers ten times the strength of traditional steel reinforcements. This outstanding strength means that Carbon Fiber Straps not only address the existing foundation issue but also provide long-term protection against future structural challenges.
Lifetime Guarantee for Peace of Mind
Perhaps one of the most reassuring aspects of Carbon Fiber Straps is the peace of mind they bring regarding foundation repair costs. These straps typically come with a lifetime guarantee, ensuring that your investment is safeguarded for as long as you own your home. This warranty underscores the manufacturer's confidence in the durability and effectiveness of Carbon Fiber Straps, assuring you that your foundation repair is a one-time, long-lasting solution.
A Solution for Generations
Carbon Fiber Straps represent a forward-thinking approach to foundation repair. They not only solve immediate problems but are designed to fortify your home's foundation for generations to come. With their affordability, minimal disruption during installation, exceptional strength, and a lifetime guarantee, Carbon Fiber Straps are an investment in the longevity and stability of the foundation settlement of your home.
In conclusion, if you're seeking a foundation repair solution that goes beyond the surface, look no further than Carbon Fiber Straps. They offer a cost-effective, non-intrusive, and incredibly durable way to reinforce your foundation, ensuring your home's structural integrity for many years. Don't compromise when it comes to the foundation of your home; choose Carbon Fiber Straps for a permanent and dependable foundation repair covered and solution.
Key Features of Carbon Fiber Straps
Cost-Effective: Provides a cost-effective solution with no mess during installation.
Non-Obtrusive: Conforms to bowed walls without causing disruptions.
Durable Construction: Made from carbon fiber and Kevlar, encapsulated in epoxy.
Aesthetically Pleasing: Can be painted to create a clean, smooth appearance.
Exceptional Strength: Offers ten times the strength of steel.
Lifetime Guarantee: Guaranteed for the life of your home.
Your Foundation's Future, Secured
In the journey through this article, we've uncovered the critical importance of foundation repair in safeguarding your most cherished asset: your home. We've delved into the early warning signs that demand your attention and explored the repercussions of neglecting foundation repair contractors' other issues.
Your home, with its countless memories and the promise of future experiences, deserves the utmost care. Ignoring those cracks and bowing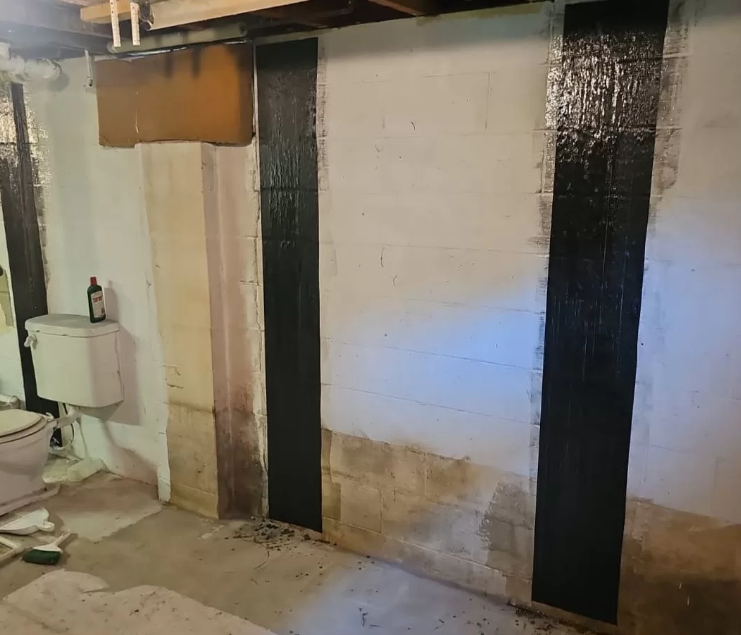 walls could lead to escalating costs, decreased property value, compromised safety, and diminished curb appeal. It's not merely about protecting your investment; it's about preserving the sanctuary where your life unfolds.
But as we've learned, there is hope and a lasting solution. Whether it's the innovative Grip-Tite® Wall Anchor System, which secures and stabilizes deteriorating basement walls, or the formidable Carbon Fiber Straps that offer strength and durability beyond compare, these solutions are designed to fortify your foundation for generations.
By choosing professional foundation repair, you're not just investing in your home; you're investing in peace of mind. You're ensuring that your family's safety and comfort remain uncompromised. You're preserving your property's value and aesthetic appeal. You're committing to the future of your home.
So, when you're faced with those telltale signs of foundation damage and distress, remember that you have the power to secure your home's future. Don't hesitate; take action. Reach out to experts like All Star Basements, who specialize in basement waterproofing, foundation repair, and other essential services.
Your home is a testament to your dreams and aspirations. With the right cost of foundation and repair solutions, you can continue building those dreams on a solid and secure foundation. Your home's future, and the memories yet to be made within its walls, are in your hands. Choose wisely, and cherish the investment that is your home.
Don't let foundation issues compromise the safety and value of your home. Contact All Star Basements today for expert foundation repair and waterproofing solutions. Our team of certified professionals is ready to assess your needs and provide you with the best foundation repair cost and options for your home.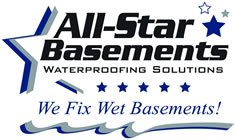 All-Star Basements is Locally Owned and Operated and based out of Rochester, Minnesota. We cover Southern Minnesota including the Twin Cities area, Western Wisconsin and parts of Northeast Iowa. Our team is committed to solving our customers' basement waterproofing, foundation repair, or crawl space needs and offering multiple solutions to choose from.
As a proud member of the Basement Health Association and the National Waterproof Members of America, we have the best products available to solve your leaky basement, seepage, or flooding issues. Our lineup also includes multiple crawl space solutions.
If you have foundation problems that need any kind of repair, we can help! We feature the nationally renowned Grip-Tite Foundation Systems, which has a long history over 90 years of fixing homeowners' foundation repair issues- from walls that are buckled, tipping or cracked and bowing.
At All-Star Basements, we are committed to providing multiple solutions to choose from to help fix any basement problem you may have. We are very proud of our Better Business Bureau A+ rating and take great pride in caring for all of our customers' needs- big or small, we do it all!