Main Content
At All-Star Basements, we are committed to providing multiple solutions to choose from to help fix any wet basement problem you may have.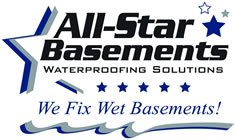 Our team is committed to solving our customers' basement waterproofing, foundation repair, or crawl space encapsulation needs. In addition, we specialize in Mud Jacking, concrete leveling and fixing sinking slabs. We also provide Radon Testing and Mitigation Services to evaluate, identify, and resolve potential radon issues at your property.

All-Star Basements ADVANTAGES
Locally Owned and Operated
Lifetime Transferable Warranties
Better Business Bureau A+ rating
FREE ESTIMATES on all services
Low Price Guarantee
Experienced Leadership and staff
All-Star Basements serves areas in Southeast Minnesota, Southwest Wisconsin, and Northeast Iowa.
Including the Minnesota Counties of Blue Earth, Carver, Dakota, Dodge, Faribault, Fillmore, Freeborn, Goodhue, Hennepin, Houston, Le Sueur, Mower, Nicollet, Olmsted, Ramsey, Rice, Scott, Sibley, Steele, Wabasha, Waseca, Washington, Winona | Wisconsin Counties of Buffalo, Chippewa, Dunn, Eau Claire, Jackson, La Crosse, Monroe, Pepin, Pierce, St. Croix, Trempealeau, Vernon | Iowa Counties of Allamakee, Cerro Gordo, Chickasaw, Floyd, Hancock, Howard, Mitchell, Winnebago, Winneshiek, Worth, Fayette
SINKING CONCRETE?
At All-Star Mudjacking, we can fix your sidewalks, patios, driveways, floors, streets, ramps, parking lots, and garage floors.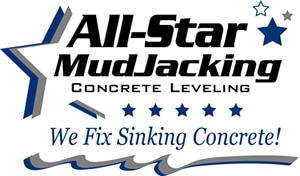 Most projects can be completed quickly and economically with minimal disruption and without having to remove and replace the existing concrete. Our foundation repair professionals can raise a patio in the morning and the owner can have a party on it later that night!
Mudjacking is Quick and Cost Effective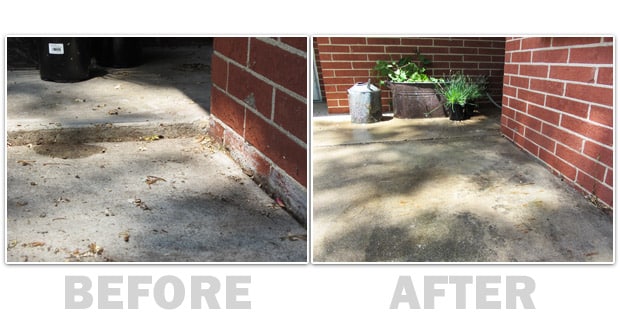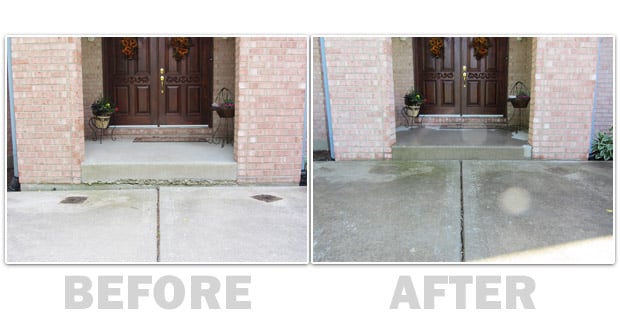 DOES YOUR HOME HAVE RADON?
Radon is the second leading cause of lung cancer
and the number one cause of lung cancer in non-smokers.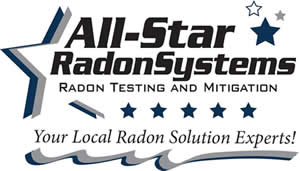 All-Star Basements and Radon Systems provides Radon Testing and Mitigation Services to evaluate, identify, and resolve potential radon issues at your property. We are nationally certified to conduct radon testing and mitigation to ensure the safety of individuals within their homes with respect to radon exposure. Our All-Star team is certified through the National Radon Proficiency Program (NRPP) and will work with you to design the best system for your home at the best price!