The Importance of a Basement Waterproofing System
When it comes to maintaining a structurally sound and comfortable home, one aspect that often goes overlooked is basement waterproofing. A basement might seem like a forgotten space, but it plays a crucial role in the overall health of your home's foundation and
living environment. In this article, we will delve deep into the importance of a basement waterproofing system, discussing its benefits, types, and the reasons it's vital for every homeowner. Whether you are dealing with a damp basement or considering preventive measures, read on to discover the key insights that will help you make informed decisions for a secure and comfortable home.
Understanding Basement Waterproofing
Understanding basement waterproofing is a fundamental aspect of responsible homeownership, as it acts as a crucial defense against the often underestimated threat of water infiltration. This intricate process encompasses a range of methods and materials designed to fortify your home's lowermost level against the relentless advances of moisture. By erecting an impermeable barrier, basement waterproofing serves as a stalwart guardian, repelling water's potentially destructive influence and thwarting its ability to erode foundations, foster mold colonies, and compromise indoor air quality. Whether you're grappling with an existing damp basement or contemplating preemptive measures, delving into the intricacies of basement waterproofing is akin to fortifying your home's first line of defense, ensuring it remains resilient, comfortable, and free from the hidden perils of moisture intrusion.
The Benefits of Basement Waterproofing
The benefits of basement waterproofing extend far beyond the surface, touching every facet of your home's well-being. Primarily, it serves as a steadfast sentinel, shielding your home's structural integrity by preventing water from permeating your basement walls and floors. This proactive defense mechanism averts the formation of cracks, deterioration, and weakening of the foundation – all of which can lead to costly and extensive repairs if left unchecked.
Furthermore, basement waterproofing is a potent adversary against the insidious forces of mold and mildew. By denying moisture the chance to infiltrate the crawl space of your basement, you create an environment hostile to these troublesome invaders. Mold and mildew not only wreak havoc on your belongings but also pose serious health risks to your family, making the prevention of their growth an indispensable facet of a healthy home.
Transforming your basement from a damp and musty storage area into a functional living space is yet another boon of waterproofing your basement. The elimination of excess moisture paves the way for a multitude of possibilities – an additional bedroom, a cozy home office, or an inviting entertainment area. This expansion of usable space not only enhances your living experience but also increases the overall value of your property.
Speaking of property value, basement waterproofing can substantially boost the resale value of your home. Prospective buyers are drawn to well-maintained homes, and a waterproofed basement is a compelling testament to your commitment to the property's upkeep. A dry basement signals to potential buyers that the home is less likely to harbor hidden issues, translating into a higher asking price and a more competitive position in the real estate market.
The financial benefits of waterproof your basement and waterproofing extend beyond resale value. A dry basement can contribute to reduced energy costs. Excess moisture can elevate humidity levels, prompting your heating, ventilation, and air conditioning (HVAC) system to work overtime to maintain a comfortable environment. By sealing out moisture, you allow your HVAC system to operate more efficiently, ultimately trimming down your energy bills.
In essence, basement waterproofing is a multifaceted investment that yields both immediate and long-term advantages. It safeguards your home's foundation, champions indoor air quality, amplifies living space, appreciates property value, and even contributes to energy savings. This proactive measure not only fortifies your home's resilience but also fosters a healthier, more comfortable, and cost-effective living environment for you and your family.
Types of Basement Waterproofing
The world of basement waterproofing is a realm of diverse methods, each tailored to address specific challenges posed by water infiltration. Understanding the various types of basement waterproofing is essential for selecting the most effective approach for your unique needs.
1. Exterior Waterproofing:
Exterior waterproofing stands as a formidable barrier, staunchly defending your home against the relentless forces of water. This method, often considered the first line of defense, is particularly well-suited for areas prone to heavy rainfall, snowmelt, or high groundwater levels. The concept behind exterior waterproofing is both simple and effective: stop water from reaching your house or foundation in the first place.
The process begins with a strategic excavation around the perimeter of your home. This exposes the exterior walls of your foundation, allowing waterproofing professionals to meticulously apply a specialized waterproof membrane. Crafted from materials like asphalt-modified polyurethane or rubberized asphalt, this membrane forms an impermeable shield that repels water and prevents it from seeping into the foundation. It's akin to an armor, fortifying your home against the onslaught of moisture.
But that's not all. Exterior waterproofing goes the extra mile by incorporating a drainage system that ensures water is directed away from your foundation. One common component of this system is the French drain, a gravel-filled trench equipped with perforated concrete pipes that collect and redirect water. These pipes channel the water to a designated location, usually a sump pit.
One key advantage of exterior waterproofing lies in its proactive approach. By intercepting water before it can breach your home's defenses, this method minimizes the risk of structural damage, foundation cracks, and other water-related issues. It's like building a moat around your castle – an impenetrable line of defense against the elements.
However, it's important to note that while highly effective, exterior waterproofing can be more invasive and expensive compared to other methods. The excavation process can be extensive, requiring heavy machinery and skilled professionals. Yet, this upfront investment can potentially save you from costly repairs down the road, making it a prudent choice for homeowners seeking comprehensive protection and peace of mind.
In regions where heavy rainfall is a recurring threat, or where the water table is high, exterior waterproofing emerges as a stalwart guardian, providing an unparalleled level of defense. It not only prevents water from infiltrating your foundation but waterproof coating also ensures that your home remains a steadfast sanctuary, impervious to the challenges posed by water and moisture.
2. Interior Waterproofing:
Interior waterproofing, a versatile and practical approach, addresses the challenge of water infiltration from the basement dry the inside out. This method is particularly suitable for homeowners seeking to manage existing moisture issues without the need for extensive external excavation. It's a testament to modern ingenuity, offering an effective solution that can adapt to various situations.
The heart of interior waterproofing lies in the installation of drainage systems within your basement. One popular choice is the French drain, which involves excavating a trench along the interior perimeter of the basement floor. This trench is then filled with gravel and equipped with perforated pipes that collect water and divert it toward a designated drainage point. A sump pump, an essential component of professional installation of interior waterproofing, sits at this point, ready to expel collected water away from your home.
The beauty of interior waterproofing is its ability to manage water that has already infiltrated your basement. Rather than preventing water from entering, like its exterior counterpart, interior waterproofing intercepts and manages the water that is already present in wet basement. This makes it a practical solution for addressing existing dampness, leaks, and minor flooding issues.
One significant advantage of interior waterproofing is its relatively non-invasive nature. The process of waterproof basement walls typically involves less disruption to your landscaping and outdoor areas compared to exterior methods. This can be especially beneficial if your property has limited space or if extensive excavation is not feasible.
However, it's important to note that interior waterproofing may not be as comprehensive as exterior waterproofing in certain scenarios. While it effectively manages water within your own basement walls, it doesn't prevent water from reaching your foundation walls. This means that external factors, such as heavy rainfall or high groundwater levels, could still pose a risk to your foundation's integrity.
Interior waterproofing is a practical choice for homeowners looking to address immediate moisture issues and create a drier living environment. It can transform a damp and musty basement into a more habitable space, allowing you to fully utilize the every square foot of footage of your home. By managing water from within, interior waterproofing contributes to a healthier indoor environment, reduced risk of mold growth, and an enhanced sense of comfort and security.
In regions where external excavation is not feasible or when targeting existing moisture concerns, interior waterproofing offers a strategic and effective solution. It's a testament to modern engineering, showcasing how innovation can adapt to the unique needs of homeowners and their diverse living spaces.
3. Sealants and Coatings:
Sealants and coatings are versatile solutions that provide an extra layer of protection to your basement's surfaces. These products are applied to the interior walls and floors to create a waterproof barrier. While sealants and coatings can be effective in managing minor moisture issues, they might require periodic reapplication, as they can wear down over time due to normal wear and tear. These solutions are often used in conjunction with other various waterproofing products and methods for added protection.
Understanding the various types of basement waterproofing empowers homeowners to make informed decisions based on their specific circumstances. Whether you're seeking comprehensive external protection, managing existing moisture issues internally, exploring innovative crystalline solutions, or fortifying your basement's surfaces with sealants, each method has its own merits and applications. Consulting with a professional waterproofing contractor can help you navigate these options and determine the most suitable strategy for safeguarding your basement and preserving the integrity of your home's foundation.
Why Basement Waterproofing Should be a Priority
1. Climate and Weather Conditions
Depending on your geographical location, your home may be exposed to heavy rain, snowmelt, or high groundwater levels. These factors can greatly increase the risk of basement flooding and water intrusion. Implementing a waterproofing and drainage system, tailored to your climate can prevent potential disasters.
2. Long-Term Cost Savings
While basement waterproofing does require an initial investment, it can save you a significant amount of money in the long run. Repairing structural water damage itself, addressing mold issues, and replacing water-damaged belongings can be far more expensive than proactive waterproofing measures.
3. Health and Safety
A damp basement can lead to indoor air quality issues, exacerbating respiratory problems and allergies. Mold spores and dust mites thrive in humid environments, posing health risks to your family. By maintaining a dry basement, you create a safer and healthier living environment.+
From Moisture to Mastery: Elevating Your Home with Basement Waterproofing
In conclusion, the significance of a robust basement waterproofing system cannot be overstated. It is the linchpin that secures the well-being, longevity, and value of your home. This comprehensive defense against water intrusion encompasses an array of techniques and methods, each tailored to meet specific challenges and circumstances. By preventing structural damage, thwarting mold growth, and enhancing your living space, basement waterproofing serves as a steadfast shield against the relentless forces of moisture.
The benefits of basement waterproofing ripple throughout every corner of your home. From the foundation's integrity to the air you breathe, from your energy bills to the value of your property, the impact is profound. Embracing basement waterproofing is a proactive step toward safeguarding your investment and ensuring a healthier, more comfortable living environment for you and your loved ones.
As you embark on the journey of securing your basement, it's important to evaluate your home's unique needs and consider the options available. Whether you opt for exterior waterproofing to intercept water before it reaches your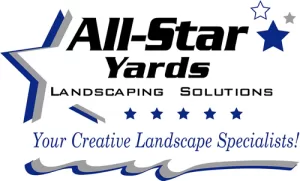 foundation, interior solutions to manage existing moisture, innovative crystalline technology to fortify your concrete floor, or sealants and coatings to create an additional barrier, the choice should align with your goals and circumstances.
In this endeavor, seeking guidance from professionals with expertise in basement waterproofing is invaluable. These experts can assess your home's vulnerabilities, recommend tailored solutions, and execute the necessary measures to ensure comprehensive protection. Remember that basement waterproofing isn't merely a preventative measure; it's an investment in the longevity and comfort of your home – an investment that pays dividends in terms of structural integrity, health, and peace of mind.
In a world where homes are not just shelters but also cherished sanctuaries, basement waterproofing emerges as a crucial element in the quest for a secure, thriving, and harmonious living space. By embracing this proactive approach, you bestow upon your home the gift of resilience, ensuring that it remains a fortress of comfort, a bastion of health, and a testament to your commitment to responsible homeownership. So, whether you're in the midst of addressing existing moisture concerns or contemplating preemptive measures, remember that the importance of a basement waterproofing system reverberates far beyond its surface – it's a cornerstone of a flourishing and enduring home.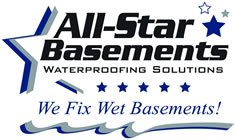 All-Star Basements is Locally Owned and Operated and based out of Rochester, Minnesota. We cover Southern Minnesota including the Twin Cities area, Western Wisconsin and parts of Northeast Iowa. Our team is committed to solving our customers' basement waterproofing, foundation repair, or crawl space needs and offering multiple solutions to choose from.
As a proud member of the Basement Health Association and the National Waterproof Members of America, we have the best products available to solve your leaky basement, seepage, or flooding issues. Our lineup also includes multiple crawl space solutions.
If you have foundation problems that need any kind of repair, we can help! We feature the nationally renowned Grip-Tite Foundation Systems, which has a long history over 90 years of fixing homeowners' foundation repair issues- from walls that are buckled, tipping or cracked and bowing.
At All-Star Basements, we are committed to providing multiple solutions to choose from to help fix any basement problem you may have. We are very proud of our Better Business Bureau A+ rating and take great pride in caring for all of our customers' needs- big or small, we do it all!