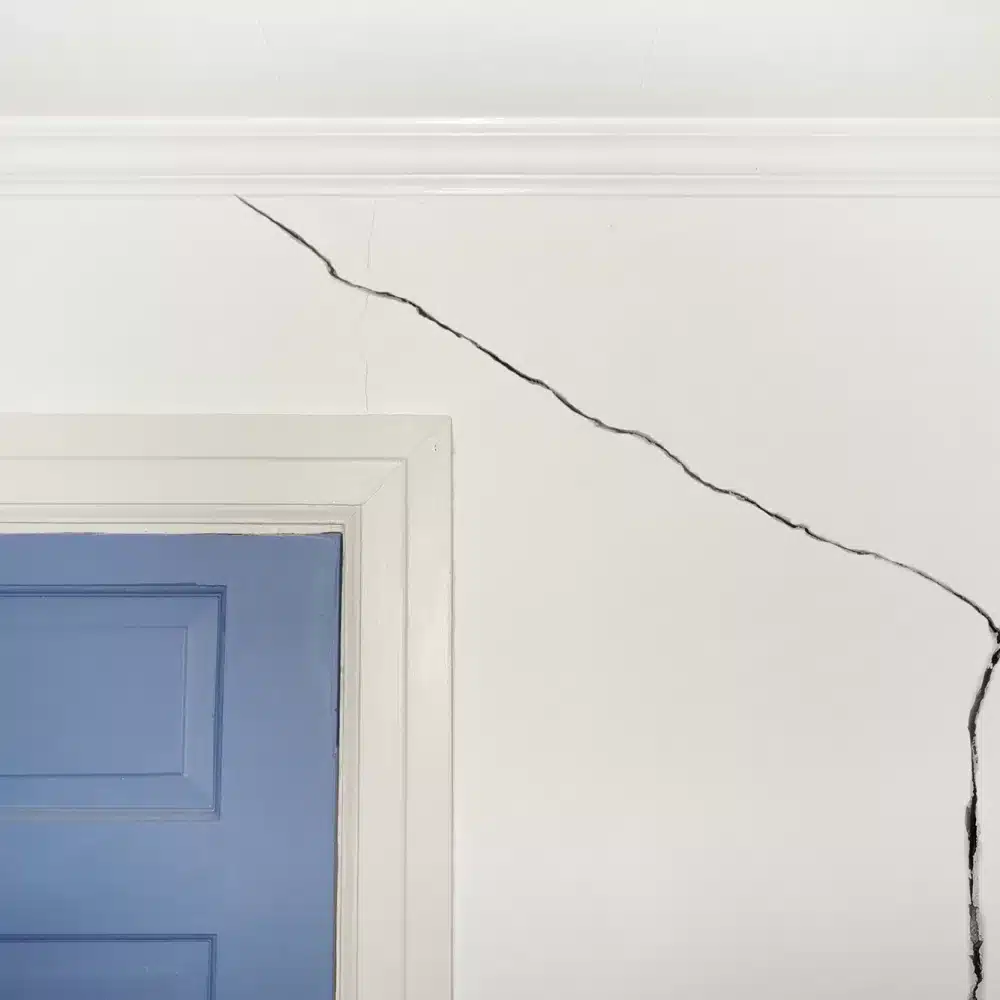 Foundation Repair and Bowing Basement Walls: Understanding the Issue and Solutions
Bowing basement walls are a distressing sign of foundation instability,
demanding immediate attention to prevent further damage. Your home's foundation is its cornerstone, and any compromise in its structural integrity can lead to a range of problems. In this article, we'll delve into the causes of bowing basement walls, the importance of timely foundation damage repair, and the solutions available to rectify this issue.
Causes of Bowing Basement Walls:
Hydrostatic Pressure: The accumulation of water in the soil surrounding your foundation exerts hydrostatic pressure on the walls. This pressure can force walls to bow inward over time.
Poor Soil Conditions: Expansive soils that contract and expand with changes in moisture levels can exert lateral pressure on basement walls, causing them to bow.
Inadequate Construction: Poor construction practices or the use of substandard materials during the foundation's initial installation can lead to weaker foundation materials and walls susceptible to bowing.
Tree Roots: Tree roots seeking water can grow towards the foundation cracks and exert pressure, causing walls to bow.
Foundation Settlement: Uneven settling of concrete slab the foundation can create stress on basement walls, leading to bowing.
Importance of Timely Foundation Repair:
Addressing foundation problems and bowing basement walls promptly is essential for several reasons:
Structural Integrity: Bowing walls compromise the overall structural stability of the foundation repairs your home. Ignoring the issue can lead to further damage and even collapse.
Property Value: A compromised foundation can significantly decrease your home's value. Timely repair ensures your property retains its worth.
Safety: Bowing walls pose a risk to the safety of occupants, particularly if they result in significant structural damage.
Preventing Water Infiltration: Bowing walls often lead to cracks, allowing water to seep into your basement. This can result in water damage, mold growth, and health hazards.
Solutions for Bowing Basement Walls:
Carbon Fiber Reinforcement: Carbon fiber straps are affixed to the
bowing walls cost of foundation, providing external reinforcement that prevents further movement and stabilizes the foundation.
Steel I-Beams: Steel I-beams are installed vertically against the bowing walls and anchored to the floor and ceiling, counteracting the pressure and pushing the walls back into place.
Helical Tiebacks or Anchors: Helical tiebacks or anchors are drilled into the soil outside the foundation wall and then connected to the wall to provide lateral support.
Wall Braces: Adjustable wall braces are installed against the bowing walls, gradually pushing them back into place over time.
Foundation Underpinning: This involves installing additional support beneath the concrete foundation, to stabilize it and prevent further movement.
Consulting Professionals:
Foundation repair is a complex task that is extensive repairs and requires specialized knowledge and equipment. Consulting a professional foundation repair contractor is crucial to accurately assess the extent of the damage and recommend the appropriate solution.
Preventing Future Bowing:
Proper Drainage: Ensuring efficient drainage around your home, including maintaining functional gutters, downspouts, and grading, helps prevent excessive moisture buildup.
Tree Management: Plant trees a safe distance from your home's foundation to prevent root intrusion.
Regular Inspections: Routinely inspect your basement and foundation for any signs of bowing or other serious foundation issues, addressing them as soon as they arise.
Bowing basement walls are a clear indication of foundation instability, requiring immediate action to prevent further harm. Timely foundation repair is essential to maintain your home's structural integrity, safety, and value. With various solutions available and the expertise of professional contractors, you can effectively address bowing walls and ensure the longevity and stability of your home's foundation.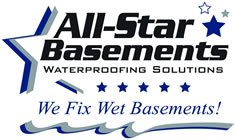 All-Star Basements is Locally Owned and Operated and based out of Rochester, Minnesota. We cover Southern Minnesota including the Twin Cities area, Western Wisconsin and parts of Northeast Iowa. Our team is committed to solving our customers' basement waterproofing, foundation repair, or crawl space needs and offering multiple solutions to choose from.
As a proud member of the Basement Health Association and the National Waterproof Members of America, we have the best products available to solve your leaky basement, seepage, or flooding issues. Our lineup also includes multiple crawl space solutions.
If you have foundation problems that need any kind of repair, we can help! We feature the nationally renowned Grip-Tite Foundation Systems, which has a long history over 90 years of fixing homeowners' foundation repair issues- from walls that are buckled, tipping or cracked and bowing.
At All-Star Basements, we are committed to providing multiple solutions to choose from to help fix any basement problem you may have. We are very proud of our Better Business Bureau A+ rating and take great pride in caring for all of our customers' needs- big or small, we do it all!