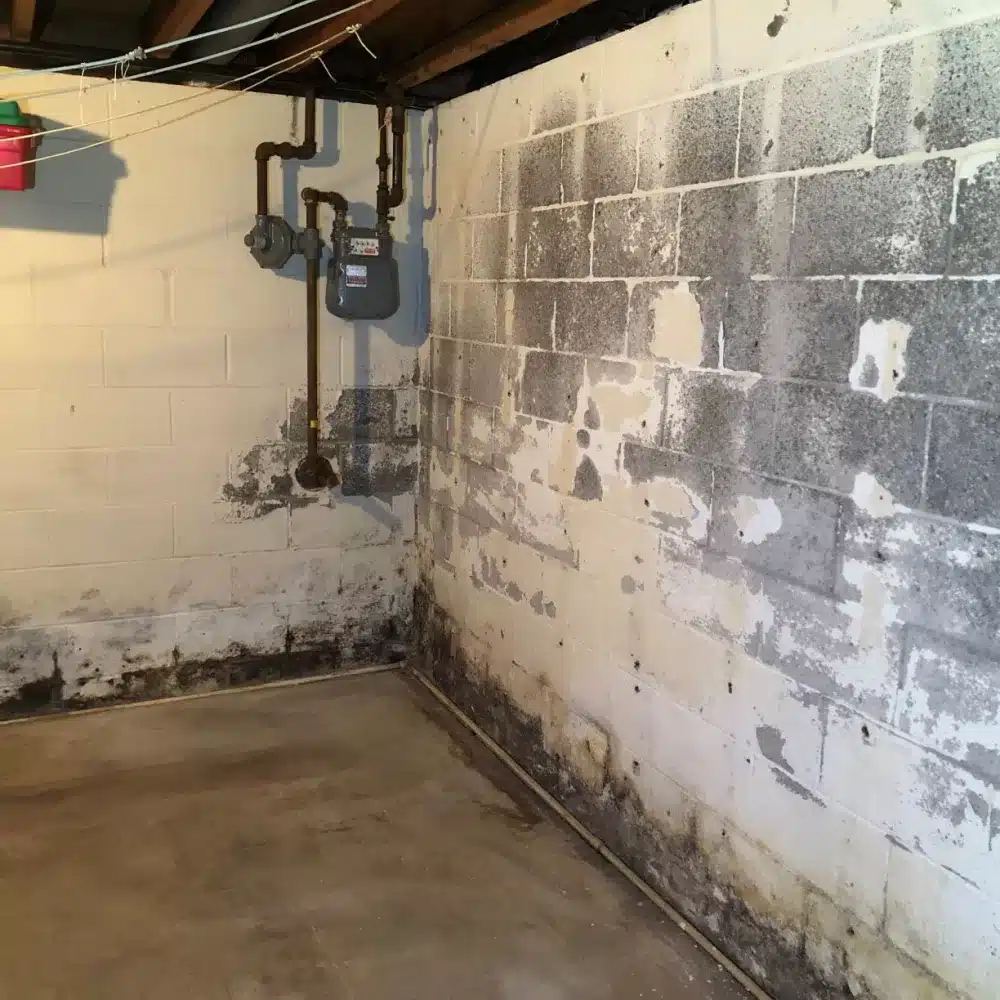 Your basement is more than just a storage space or a laundry room; it's an essential part of your home's foundation. However, many homeowners neglect their basements until they encounter water damage issues. A wet or damp basement can lead to structural problems, mold growth, and decreased property value. To prevent these issues and keep your basement dry, it's essential to understand basement waterproofing techniques. In this comprehensive guide, we'll explore various methods to protect your basement from water damage.
Exterior Waterproofing
Exterior waterproofing is the first line of defense against water intrusion in your basement. It involves sealing the outside of your foundation to prevent water from entering. Here are some key exterior waterproofing techniques:
1.1 Foundation Drainage System:
French Drains: A French drain is a trench filled with gravel or rock that redirects water away from the foundation.
Weeping Tile: Perforated pipes are installed around the foundation, leading water away from the house.
1.2 Waterproof Membrane:
A waterproof membrane, typically made of asphalt-coated material, is applied to the exterior foundation walls to create a barrier against water infiltration.
1.3 Proper Grading:
Ensuring the ground slopes away from the foundation is crucial. Good grading prevents water from accumulating around the foundation walls.
1.4 Sump Pump Installation:
A sump pump is often installed in the basement to remove excess groundwater. The water is collected in a sump pit and then pumped out to a safe location.
Interior Waterproofing
Interior waterproofing techniques focus on managing water that has already entered the basement. They create a secondary defense against water damage. Here are some common interior waterproofing methods:
2.1 Sealants and Coatings:
Waterproof sealants can be applied to interior walls and floors to create a barrier against water penetration. Epoxy coatings are another option for basement floor sealing.
2.2 Interior Drainage System:
Interior drainage systems, like drain tiles or baseboard drains, can be installed along the interior perimeter of the basement to collect and direct water to a sump pump.
2.3 Sump Pump:
Sump pumps are essential for removing water that has entered the basement. They work in conjunction with interior drainage systems to keep your basement dry.
2.4 Vapor Barriers:
Vapor barriers, such as plastic sheeting or insulation with vapor retarders, can help control moisture and prevent condensation on walls and floors.
Crystalline Waterproofing
Crystalline waterproofing is a unique technique that turns the concrete itself into a waterproof barrier. This method involves applying a crystalline admixture to the concrete mixture during construction. When water enters the concrete, the crystals react and block the capillaries, preventing water from passing through. Crystalline waterproofing is an effective long-term solution and is often used in new construction projects.
Crawl Space Encapsulation
Basement waterproofing isn't limited to full-sized basements. Crawl spaces can also be vulnerable to moisture and water intrusion. Crawl space encapsulation involves sealing the area with a moisture barrier to keep water out. The encapsulation process typically includes:
4.1 Vapor Barrier Installation:
A heavy-duty vapor barrier is laid across the crawl space floor and up the walls to create a complete seal.
4.2 Dehumidification:
Installing a dehumidifier helps maintain a dry environment in the crawl space, preventing mold and moisture issues.
4.3 Insulation:
Proper insulation can help regulate temperature and reduce energy costs.
Window Well and Egress Window Drains
If your basement has windows or egress windows, it's essential to waterproof these areas to prevent water intrusion. Window wells and egress window drains can help keep water away from these openings. These systems redirect rainwater and groundwater away from the window area to prevent flooding.
Regular Maintenance
Once you've implemented basement waterproofing techniques, it's crucial to stay on top of maintenance to ensure they remain effective. Regular maintenance tasks include:
6.1 Inspecting Downspouts and Gutters:
Ensure that downspouts and gutters are free of debris and in good working condition. Properly functioning gutters will direct rainwater away from your foundation.
6.2 Checking for Cracks:
Regularly inspect your basement walls and floors for any cracks or gaps. If you find any, seal them with the appropriate material.
6.3 Testing Sump Pumps:
Test your sump pump regularly to ensure it's in working order. You don't want it to fail when you need it most.
6.4 Reapplying Sealants:
Over time, interior sealants and coatings may wear down. It's a good practice to reapply them when necessary.
6.5 Monitoring Exterior Drainage:
Keep an eye on the grading around your home to ensure it still slopes away from the
foundation. Make any necessary adjustments.
Basement waterproofing is a vital aspect of home maintenance that can save you from costly water damage repairs and protect the structural integrity of your house. Whether you choose exterior or interior waterproofing techniques, or a combination of both, the key is to address any vulnerabilities promptly and consistently maintain your waterproofing system. With the right approach, you can enjoy a dry, safe, and comfortable basement for years to come. Don't wait until water damage becomes a problem – take proactive steps to waterproof your basement and protect your home.
Contact the Professionals at All-Star Basements Today! 507-259-7776