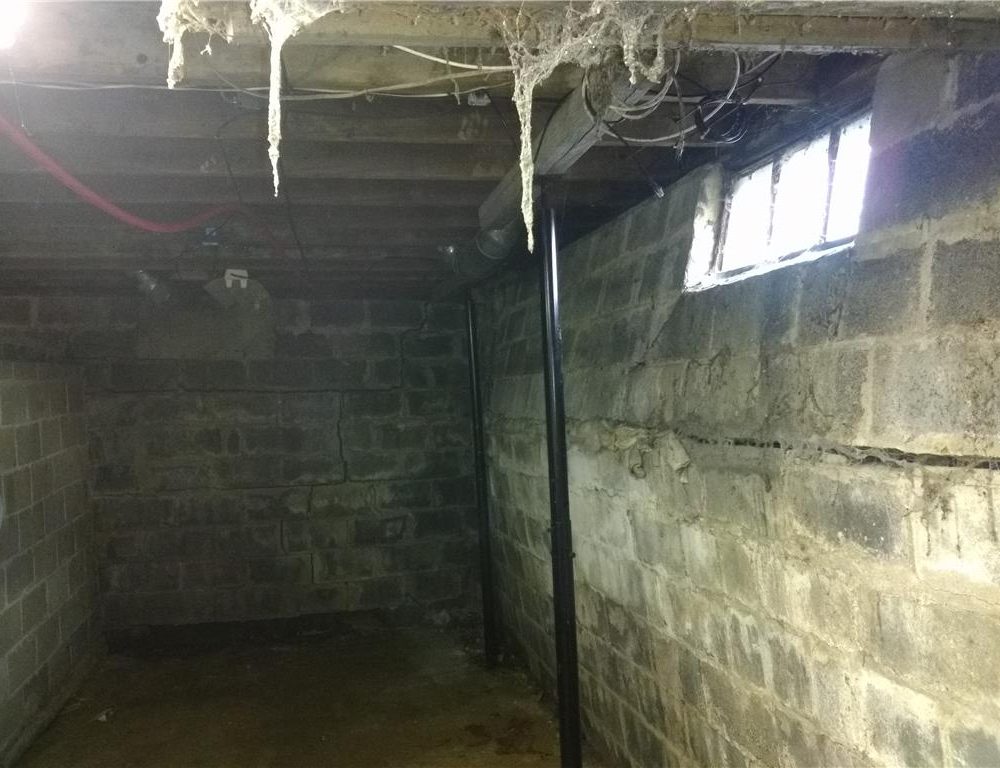 5 Important Facts about Bowing Basement Walls Rochester, MN
Bowing basement walls are not just an eyesore, they also denote that your home's foundation has a serious problem. Often, basement wall bowing is associated with horizontal cracking. When this happens, the core structure of the basement becomes comprised and this affects the safety of your building. Here are some key facts about bowing basement walls.
What Are Bowing Basement Walls?
Simply stated, bowing basement walls are basement walls that bend inwards. If you look at a cross-section of the wall and use a plumb line to examine whether the wall is perpendicular, you will see that the wall is not straight but has curved inwards.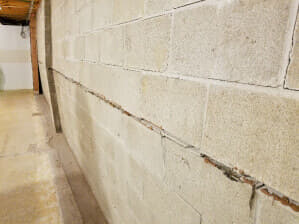 What Causes This Problem?
Basement wall bowing is caused by several factors. Here are some of the key factors:
Settling of the foundation: The basement walls are part of the foundation. Hence, the walls have to be strong to sustain the weight of the building. If your building's structure is weak, settling of the foundation can cause basement wall bowing. As the foundation starts to settle, it can exert a lot of weight on the basement walls and lead to basement wall bowing.
Increased hydrostatic pressure: Bowing basement walls can also occur as a result of increased hydrostatic pressure. When the soil that surrounds the foundation and basement walls becomes saturated with water, its weight increases. The result is that the wet soil exerts a lot of lateral pressure on the basement walls, which can cause them to bend.
Frost heave: Constant freezing and expanding of the soil around the basement walls can cause the walls to bend inwards.
Large roots: As large roots near the foundation and basement walls grow, they push against the walls, causing them to bow in.
What Are the Signs of Basement Wall Bowing?
There are several signs of basement wall bowing. These include:
Stair-step or horizontal basement wall cracks.
Signs of bulging, buckling or inward movement of the basement walls
Walls that appear to lean at the top
What Is the Implication of Cracking Due to Basement Wall Bowing?
Cracks on the basement walls can cause water to seep through the basement walls and lead to notable structural damage.
What Should You Do If You See Bowing Basement Walls?
Basement wall bowing is a serious structural problem. If you notice that the walls of your basement are bowing, you should contact a professional foundation repair contractor immediately. The company will do a thorough inspection of your building and advise you on the best way to fix the problem.
Contact the Professionals at All-Star Basements Today! 507-259-7776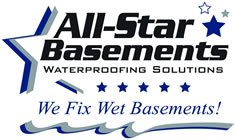 All-Star Basements is Locally Owned and Operated and based out of Rochester, Minnesota. We cover Southern Minnesota including the Twin Cities area, Western Wisconsin and parts of Northeast Iowa. Our team is committed to solving our customers' basement waterproofing, foundation repair, or crawl space needs and offering multiple solutions to choose from.
As a proud member of the Basement Health Association and the National Waterproof Members of America, we have the best products available to solve your leaky basement, seepage, or flooding issues. Our lineup also includes multiple crawl space solutions.
If you have foundation problems that need any kind of repair, we can help! We feature the nationally renowned Grip-Tite Foundation Systems, which has a long history over 90 years of fixing homeowners' foundation repair issues- from walls that are buckled, tipping or cracked and bowing.
At All-Star Basements, we are committed to providing multiple solutions to choose from to help fix any basement problem you may have. We are very proud of our Better Business Bureau A+ rating and take great pride in caring for all of our customers' needs- big or small, we do it all!